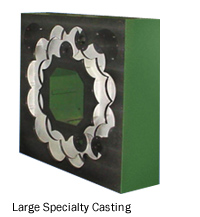 Machined Castings
50 years of experience supplying Precision Castings. Excellence knows no limits.
Pattern Making
Grey Iron, Ductile Iron, Alloys
Aluminum Sand & Die
Die Castings
Investment Castings/ Lost Wax
Industries Served: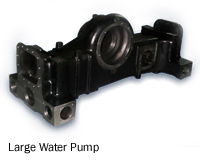 Castings for the Defense, Machine Tool, Automotive, Printing Equipment, Pump & Compressor, Mobile & Industrial Gear Box, Transportation/Rail & Textile Industries.